About
The Healthathon-Datathon is a Data-centric Hackathon organized by String Ventures, USA.
It aims to provide real-time accurate data in the healthcare sector, which can be the difference between life & death for some patients.
Instant access to the most up-to-date patient information will help doctors provide higher quality, safer, and more personalized care coordination to their patients.
Participants can win a cash prize of up to INR 85,000.
This is an ideal opportunity for all skilled individuals wanting to contribute to the healthcare world.
*Participants will have to explore & extract publicly available Healthcare Data around the Globe, with special emphasis on the USA region, and also come up with unique methods and tools to extract the data from the web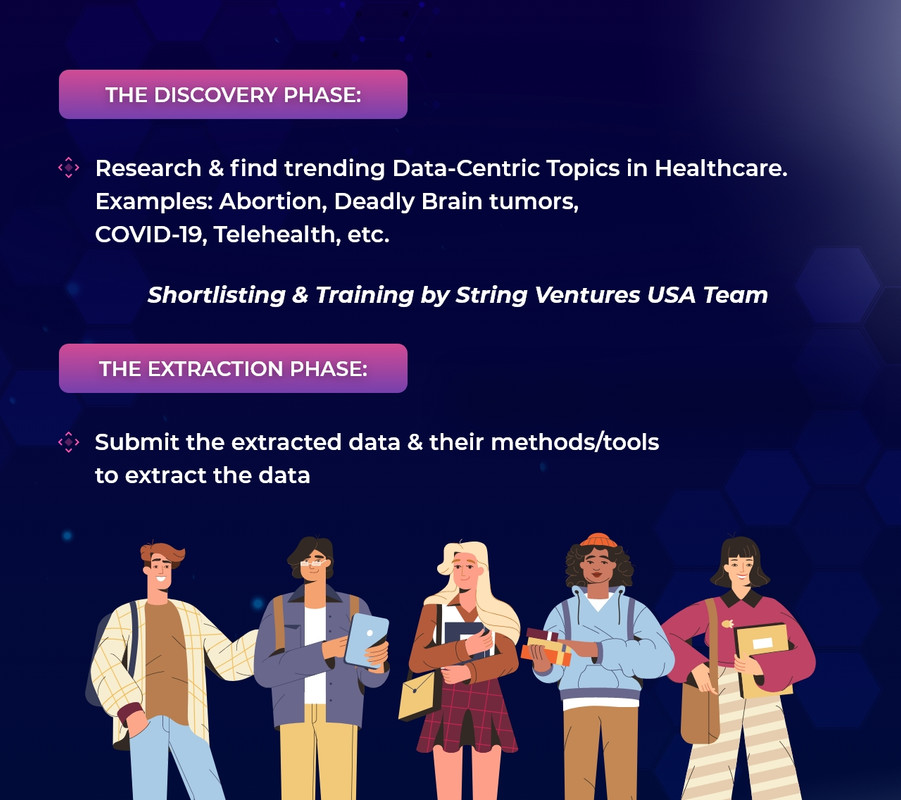 THE FINAL PROJECTS WILL BE PRESENTED TO THE JURY PANEL